Multifunctional Lightweight Baby Carrier
CARRY YOUR BABY WITH
EASE AND FREE YOUR HANDS!
High Quality

: This infant carrier wrap is made with premium cotton and 3D breathable mesh, comfortable, lightweight, and cool, and helps reduce sweat, bringing the baby the gentlest care, suitable for all seasons.
One Size Fits All: The baby carrier wrap is suitable for babies aged 0-36 months, 4 combinations of carry ways, and you can freely change the ways of holding the baby according to your needs.
Hands-free Carring: The baby sling carrier is a perfect helper to give your arms a break from a busy life. It can carry your baby in on your front or back, face-in or face-out. The baby carrier sling lets you carry your baby boy or girl comfortably with proper support.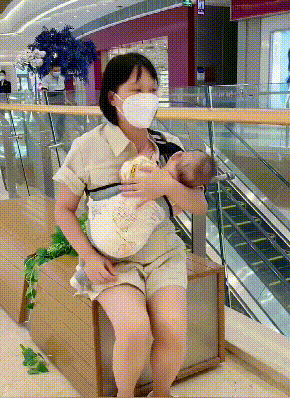 Improved Baby Neck Support: With a padded neck support pillow that can be flipped up or down, providing your baby with proper posture and support, to reduce neck pains or discomfort when they're traveling or sleeping.
Convenient & Easy to Use: Put the baby wrap carrier that attaches to your body first and secures comfortably before your baby goes for a ride. Then put your baby in, and secure the baby with the safety buckle for carry protection.
🙌 Hands free & Prevents Sore Arms & Back for Parents
👶Easily Wrap & Carry Your Baby In Seconds
😄Keeps Baby Safe & Close for Better Bonding
⭐Machine washable
🧒Suitable for Children up to 36 months
TRIANGULAR RELIEF DESIGN 
Scientifically designed to give relief to the shoulders, waist, and belly to prevent long-term injury to the spine. Our baby carrier sling is specially designed to distribute your baby's weight evenly while you stay hands-free.
STRONG, STABLE SUPPORT
The open design provides stable and more comfortable support, no matter the size of your baby. Made from soft, breathable cotton fabric that is gentle on your baby's skin.
BETTER CARE FOR SPINE DEVELOPEMENT 
The sling allows for a cross-hug position to promote healthy and natural  spine growth. Helps you to calm and soothe your baby easily by holding it close to you.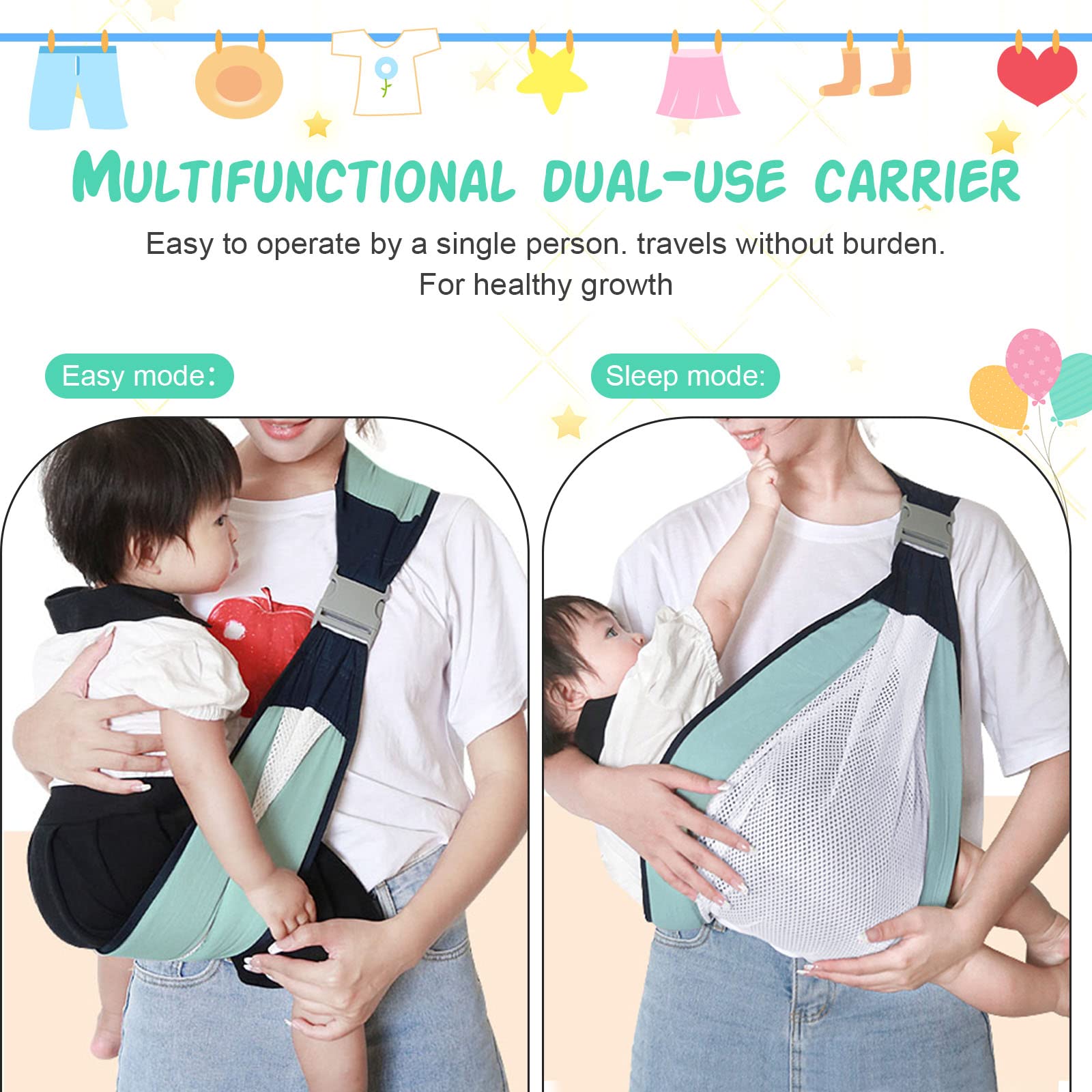 M- SHAPPED SCIENTIFIC SITTING POSTURE 
The sling allows for an M-shapped sitting posture that is essential for healthy bone growth, carry your newborn in the same position they have assumed in the womb.

YOUR LITTLE ONE'S SAFETY IS OUR NUMBER ONE PRIORITY
If you're looking for a safe, high-quality baby sling that will last, look no further! Our slings are made by professional seamstresses, most of whom are mothers themselves, so you can be sure it's made with love.

Size:

SPECIFICATIONS
Material: Cotton
Color: Green, Pink, Gray
Style: Lightweight, Mesh
Size: As Shown
suitable age: 0-36 months
weight capacity: 20kg
PACKAGE INCLUDES:
1 x Lightweight Baby Carriers
This product has no reviews yet.
You may also like
Save ₹ 800.00
Sale price

₹ 1,499.00
Regular price

₹ 2,299.00
Save ₹ 1,600.00
Sale price

₹ 2,299.00
Regular price

₹ 3,899.00
Save ₹ 1,320.00
Sale price

₹ 1,479.00
Regular price

₹ 2,799.00
Save ₹ 1,100.00
Sale price

₹ 1,999.00
Regular price

₹ 3,099.00
On sale
Sale price

From ₹ 2,399.00
Regular price

₹ 3,499.00
Save ₹ 1,135.00
Sale price

₹ 999.00
Regular price

₹ 2,134.00
Save ₹ 1,000.00
Sale price

₹ 2,999.00
Regular price

₹ 3,999.00