Bottle Shape Storage Jar Pouch™ - Food Pouch, Storage Box, Fridge Pouch™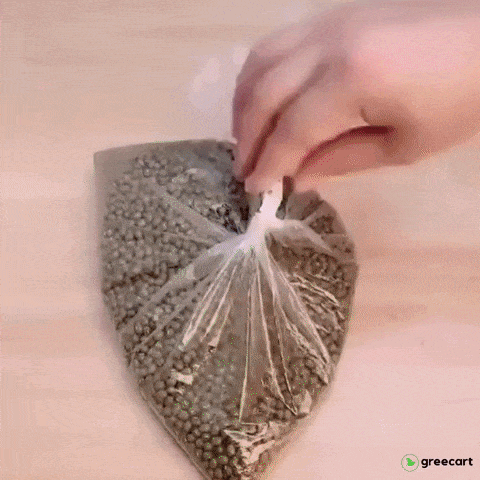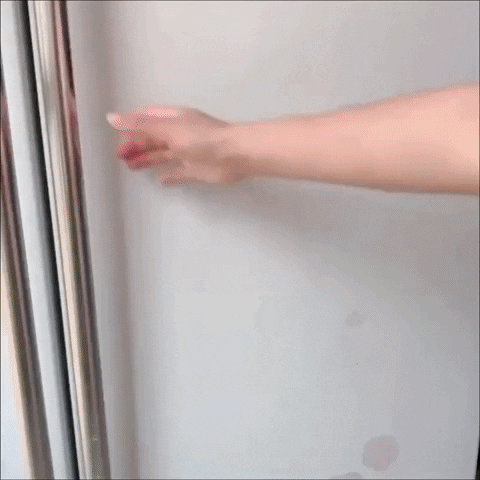 Unique and Cool way to store food!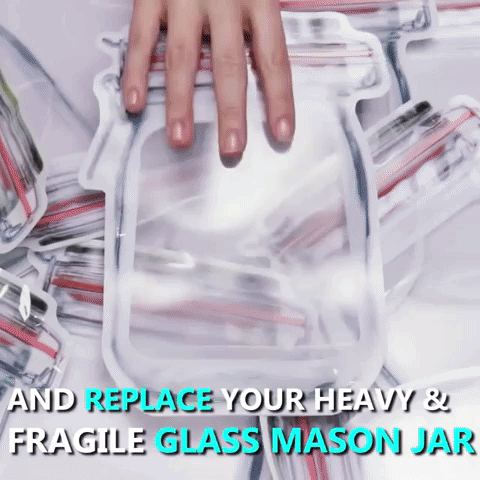 Unique and Cool way to store food!
The Bottle shape Storage pouch protects the freshness for a variety of food items.

You can pack Masalas, Nuts, fruits, veggies and cookies/sandwich etc. for taking on the go.

Seal lock zipper 

With a quick glide to make the seal, these snack bags lock in freshness.

Reusable Plastic Pouch

They are washable, reusable, and dishwasher safe.

 

Just fill food storage bag, zipper seal and toss in a purse, book bag or fridge.

Dimension for LARGE (1000g) : 24.5cm x 17.2 cm

Dimension for SMALL (500g) : 19.5cm x 13.7cm
Storage Capacity - 1000g and 500 grams
MADE IN INDIA
✅  Designed to stand upright and featuring a fun Jar design, this unique storage bag is perfect for pantry storage, refrigerated storage, or snacks on the go.
When brimming with dry goods and snacks, these bags stand upright just like classic mason jars.
✅  No need for carrying heavy jars with these bags, clever design allows bags to stand when filled. The jar pouch is safe & durable.
-----------------
Click "BUY NOW" Above!
Limited Quantity - Will Sell Out Fast!!! 
This product has no reviews yet.
You may also like
Save ₹ 800.00
Sale price

₹ 1,499.00
Regular price

₹ 2,299.00
Save ₹ 1,600.00
Sale price

₹ 2,299.00
Regular price

₹ 3,899.00
Save ₹ 1,320.00
Sale price

₹ 1,479.00
Regular price

₹ 2,799.00
Save ₹ 1,100.00
Sale price

₹ 1,999.00
Regular price

₹ 3,099.00
On sale
Sale price

From ₹ 2,399.00
Regular price

₹ 3,499.00
Save ₹ 1,135.00
Sale price

₹ 999.00
Regular price

₹ 2,134.00
Save ₹ 1,000.00
Sale price

₹ 2,999.00
Regular price

₹ 3,999.00